The 10th Philippine Professional Summit will take place on October 22 and 23, 2021.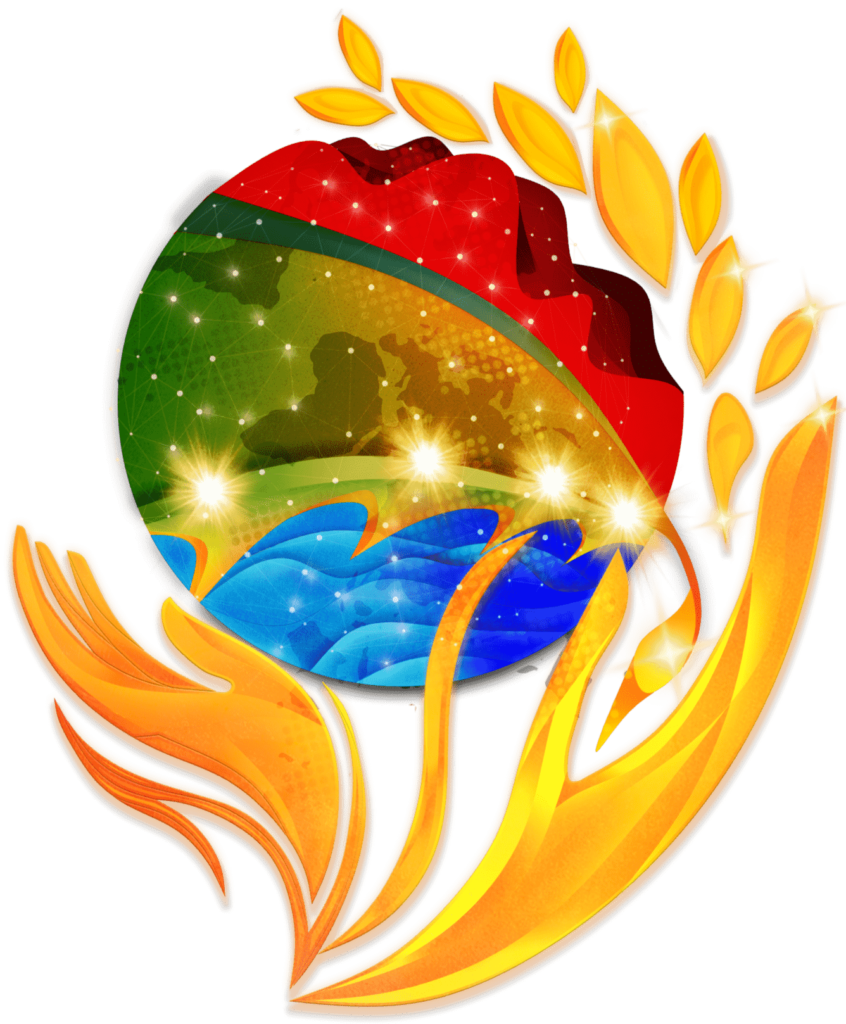 Manual bank deposit registration is closed! Please register via credit card above.
Day 1 Morning Plenary Sessions:
Day 2 Morning Plenary Sessions:
Day 1 Afternoon Plenary Sessions:
Day 2 Afternoon Plenary Sessions:
PPS10 is supported by:
Platinum Sponsor, Gold Sponsors, Silver & Bronze Sponsors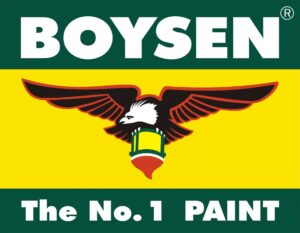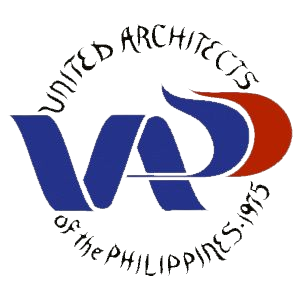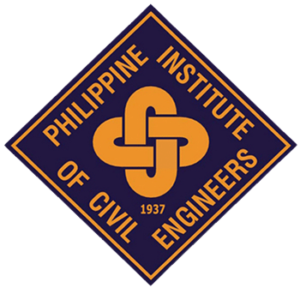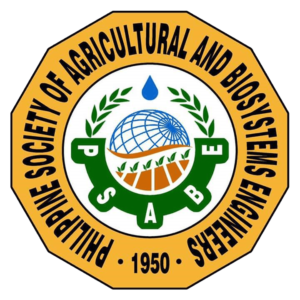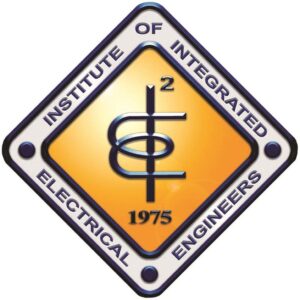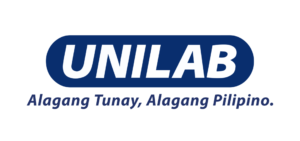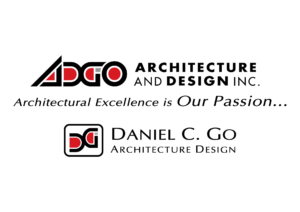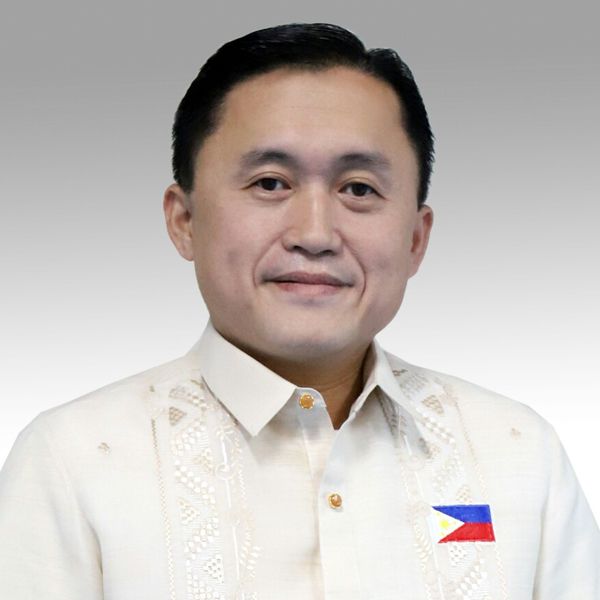 Keynote Speaker
October 22. 9:15 am
Senator Christopher Lawrence T. Go
Senator Christopher Lawrence T. Go has served President Duterte for more than 21 years. He is a simple man from the province, like the President. He began his career in public service in 1998 as the Executive Assistant of then Congressman Rodrigo Duterte. He became his most trusted aide until Mayor Duterte was catapulted into the presidency.
Loyal, honest and hardworking, as former Special Assistant to the President he became the bridge of the people to President Duterte. He was also his all-around action man working hard to ensure that the directives of the President are implemented.
As a Senator, he became the author or sponsor of nine out of fourteen Senate bills that passed into law in the 18th Congress. As the Chair of the Senate Committee on Health, he authored the Malasakit Centers Act and pushed for the passage of the Bayanihan to Heal As One Act and the Bayanihan to Recover as One Act amidst the COVID-19 pandemic. He also championed other legislative measures aimed at improving / our healthcare system.
Senator Go also principally authored Republic Act 11462 postponing the Sangguniang Kabataan and Barangay elections to give local officials more time to finish their projects and save valuable funds. He also authored the Salary Standardization Law 5 that raised the salaries of all government employees including public nurses and teachers.
As Chair of the Senate Committee on Sports, he authored the National Academy of Sports Act which gives the country's most promising student-athletes with a quality secondary education while also helping them train in sports.
He also co-authored and co-sponsored six other bills passed by Congress such as the Organic Agriculture Act, the Alternative Learning System Act, and the Doktor Para sa Bayan Act, among others. He is bringing the banner of Tapang at Malasakit to the Senate and is championing a government that truly cares for the people in order to provide a Duterte brand of public service.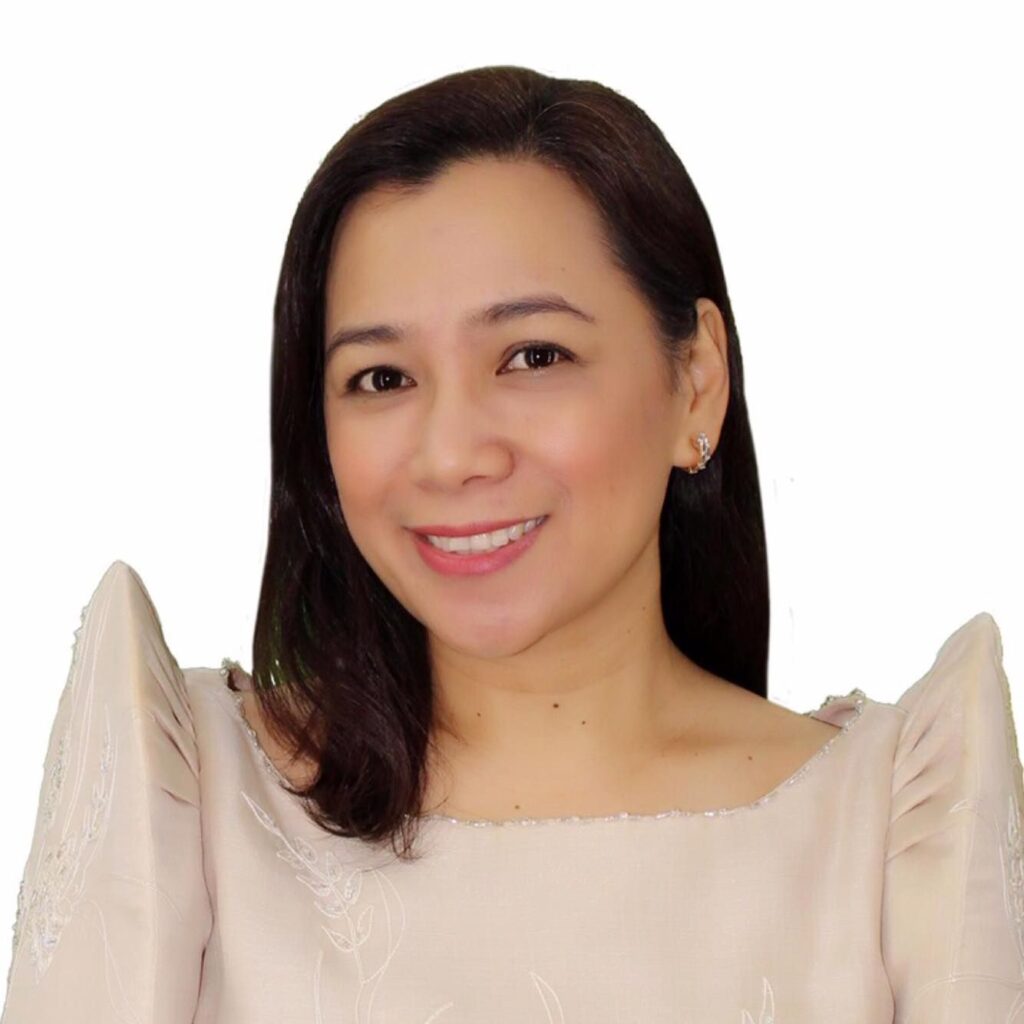 The Future We Want, The Professionals We Need: Innovating for Human Development – A Local Perspective

October 22. 9:30 am

INFO: TBA
Lizan Perante-Calina, PhD

Dr. Lizan E. Perante-Calina is the current Dean of the Development Academy of the Philippines-Graduate School of Public and Development Management (DAP-GSPDM), the President of the Philippine Society for Public Administration (PSPA), the President of the Philippine Futures Thinking Society (PhilFutures) and one of the Advisory Board members of the Washington Global Institute. She is a distinguished academic scholar, an international publication awardee, author of books and journals both local and international, and a resource person in capacity building programs and conferences in the field of public administration.

She is an alumna of the University of the Philippines Diliman, where she finished her master's and doctorate degrees in public administration and of the University of Negros Occidental-Recoletos for her undergraduate degree, where she finished Cum Laude.

Dr. Perante-Calina enriched her expertise through vast educational experiences including her attendance in various executive courses namely the first knowledge-based management program under the LEADING Asia of the Japan International Cooperation Agency (JICA) and the National Graduate Research Institute for Policy Studies (GRIPS); and the Leadership Academy for Development (LAD) of Stanford University in 2015. She has undergone training on Public Policy Case Writing and Case Teaching, a Train the Trainers Workshop organized by the ADB Institute and the Center on Democracy, Development and the Rule of Law, under Stanford University's LAD. She finished her Futures Masterclass: Foresight to Policy at the National University of Singapore – Lee Kuan Yew School of Public Policy. Notably, under her leadership as the Dean of the DAP Graduate School, she introduced the first-ever Certificate Course on Futures Thinking in the Philippines with credit units.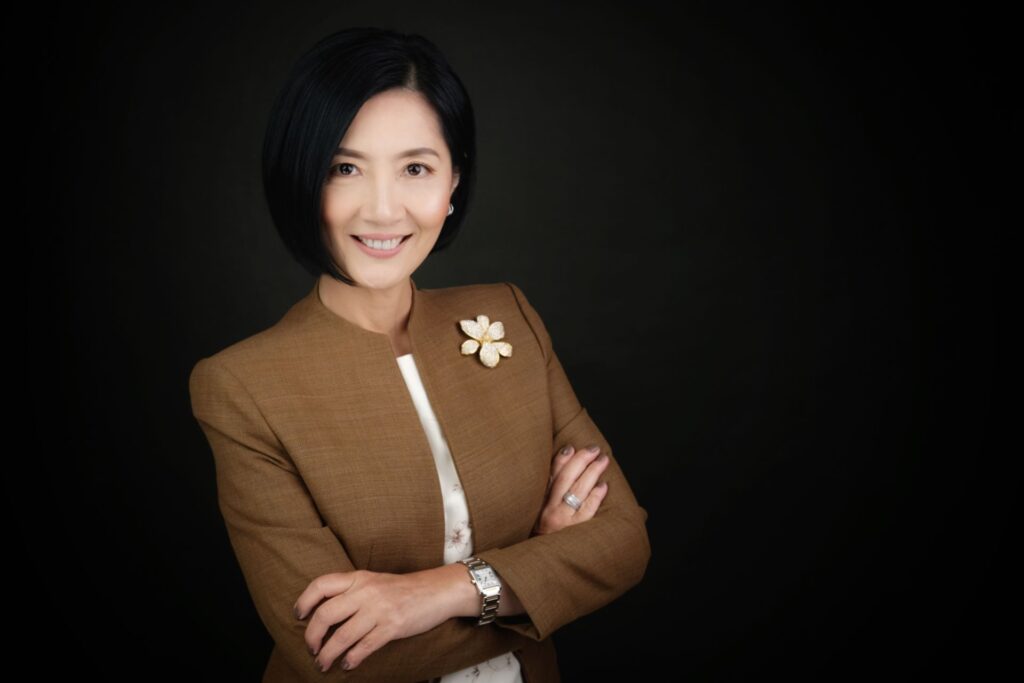 The Future We Want, The Professionals We Need: Innovating for Human Development – A Local Perspective
Jikyeong Kang, PhD
Jikyeong Kang has been the President and Dean of the Asian Institute of Management (AIM), and its MVP Chair in Marketing since 2015.
In addition to being the Board Chair of the AACSB, Jikyeong holds key positions in other renowned international organizations. She is a board member of EFMD, PRME, and GBSN, and also a council member of the AAPBS. She is also a Fellow of the International Academy of Management (IAOM).
Additionally, she serves on the international advisory boards of several premier international business schools, including Stockholm School of Economics, ESADE Business School, Hanken School of Economics, LUMS Business School, Yonsei Business School, and Korea Business School.
She is also an Independent Director of Security Bank, one of the Philippines' leading universal banks, and of Kesoram Industries, which is part of the B K Birla Group of Companies in India.
Her recent accolades include: the 2017 Asia HRD Award for Contribution to Organization, the 2018 Brand Laureate Best Brands' International Brand Personality Award, the 2021 Philippines Education Leadership Award.
We are living in a world of phenomenal, multidimensional, and unprecedented changes. These are tidal in nature, and businesses, governments, and societies are swept away, irrespective of whether they are ready or not. Never before have economies, businesses, governments, and societies felt the need to adapt to such gigantic changes as today.

The world of work and talent is undergoing many transformations. Future-proofing talent by upskilling and reskilling is the most current challenge employees the world over are facing. Furthermore, as we were hit by the COVID19 pandemic, an estimated 2.7 billion people, or more than 80% of workers in the global workforce, were affected by lockdowns and stay-at-home measures.

We recognize that preparing for the challenges of the new world requires blending knowledge, skills, and character. Skills we currently consider as important are changing and facing reprioritization. For example, attributes and capabilities like Creativity, Emotional Intelligence, and Cognitive Flexibility are on the list of "Skills for the Future."

Innovations in human and talent development should be governed by factors based on macroeconomics, industry, individuality, etc. Preparing human capital for tomorrow requires technology- and employee-centric strategies. They entail integrating technology in the workforce, enhancing employee experience, building agile and personalized learning cultures, establishing metrics for valuing human capital, and embedding diversity and inclusion.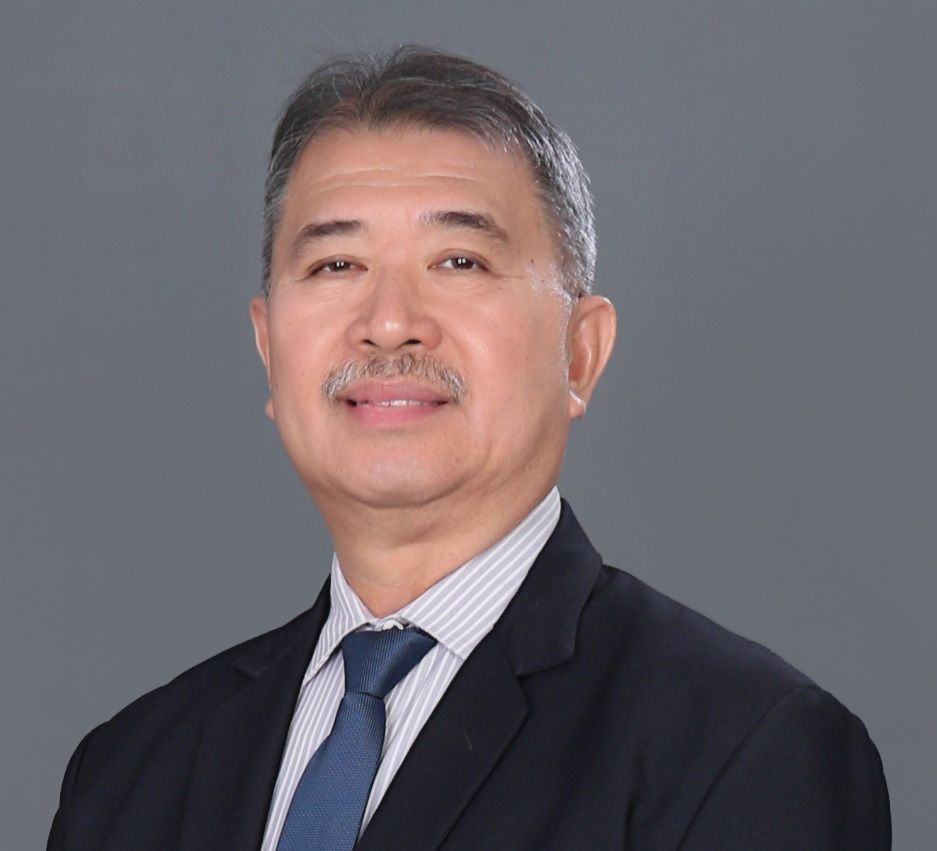 High Performance Leadership: A Call to Filipino Professionals

October 22. 10:40 am

INFO: TBA
Secretary Fortunato T. Dela Peña

Fortunato T. de la Peña is the Secretary of the Department of Science and Technology (DOST). He started his professional career at the then ESSO Standard Eastern as a cost and operations engineer in 1969 after graduating with a BS Chemical Engineering degree from the University of the Philippines (UP) that year. He then took up graduate studies in Industrial Engineering at the same university and earned an MS degree in Industrial Engineering. He joined the UP College of Engineering faculty as an Instructor in 1973 and rose to become Full Professor in 1988. He served UP in various capacities: as Chairman of the Department of Industrial Engineering & Operations Research, as Assistant to the Executive Director of the National Engineering Center, as Director of the Institute for Small Scale Industries and as System Vice President for Planning & Development. He taught Industrial Engineering and Operations Research at the University of the Philippines for 43 years from 1973 to 2016. He was seconded to the National Science & Technology Authority (NSTA) which later became the DOST three times: as Head of its Planning Service, as Director of its Technology Application & Promotion Institute and as Undersecretary for Scientific & Technical Services, after which he retired in 2014. In 2016 he was appointed DOST Secretary.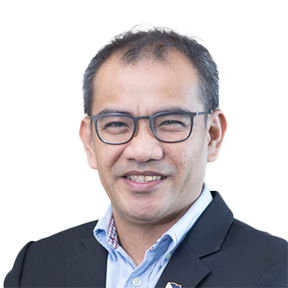 E-commerce and Web Marketing
October 22. 11:20 am

INFO: TBA
Dr. Enrico C. Paringit

Dr. Enrico C. Paringit started as the executive director of the Department of Science and Technology – Philippine Council for Industry, Energy and Emerging Technology Research and Development (DOST-PCIEERD) in December 2018. An outstanding engineer, he led game-changing programs and projects in land surveying, remote sensing and geographic information system, environmental monitoring, and disaster risk assessment and management. One of these is the Disaster Risk Assessment, Exposure and Mitigation-Light Ranging and Detection Technology or DREAM LiDAR, which addressed the effects of flooding disasters in the Philippines through accurate national terrain elevation maps and training of LiDAR and flood mapping experts.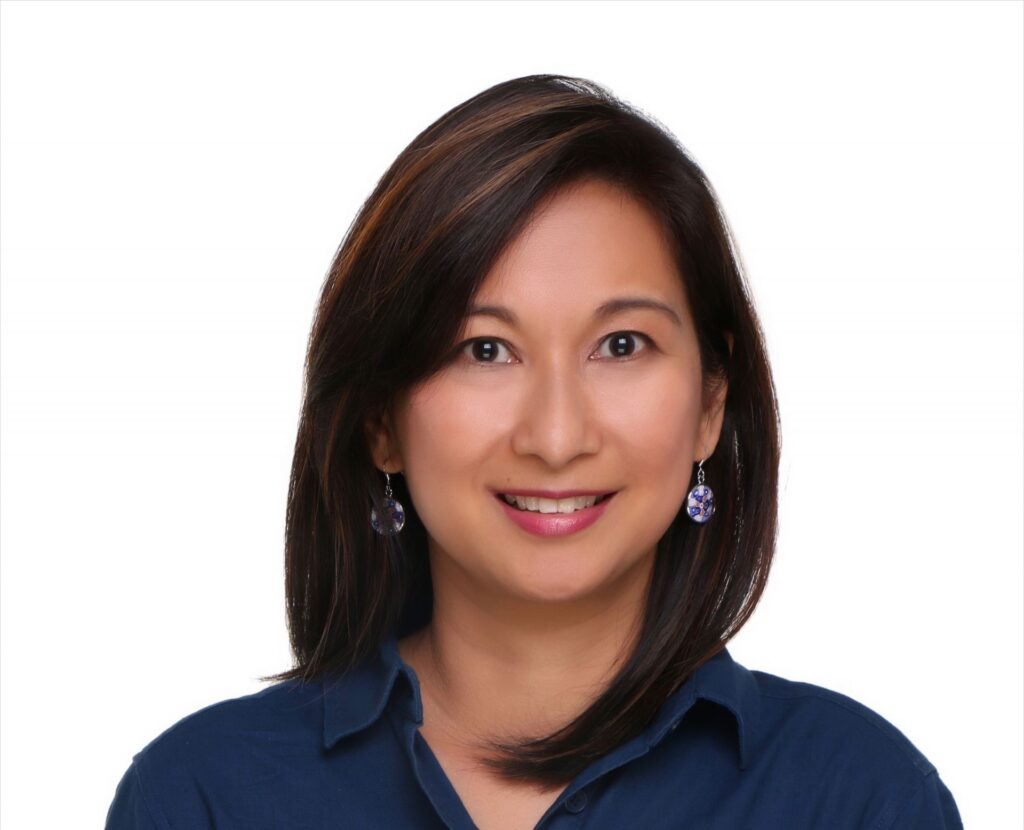 An Hour with the Champions – Sharing of Good Practices

October 22. 1:00 pm

Enabling Change. In this presentation, Dr. Gina Hechanova Alampay will share the developments of community-based mental health interventions for survivors of disasters. She will also share how they transformed this into a digital platform to address the mental health issues during the covid-19 pandemic.
Maria Regina H. Alampay, PhD

Ma. Regina M. Hechanova Alampay is a professor and former Chair of Psychology Department of Ateneo de Manila University. A past President of the Psychological Association of the Philippines,   Gina has been active in community mental health as project leader for Katatagan program for disaster survivors and Katatagan, Kalusugan at Damayan ng Komunidad on community-based drug rehabilitation. She was named Outstanding Women in Nation's Service in 2010 and in 2018, Outstanding Professional in Psychology by the Professional Regulatory Commission. In 2021, she was also given the Global Citizenship Citation award by the American Psychological Association.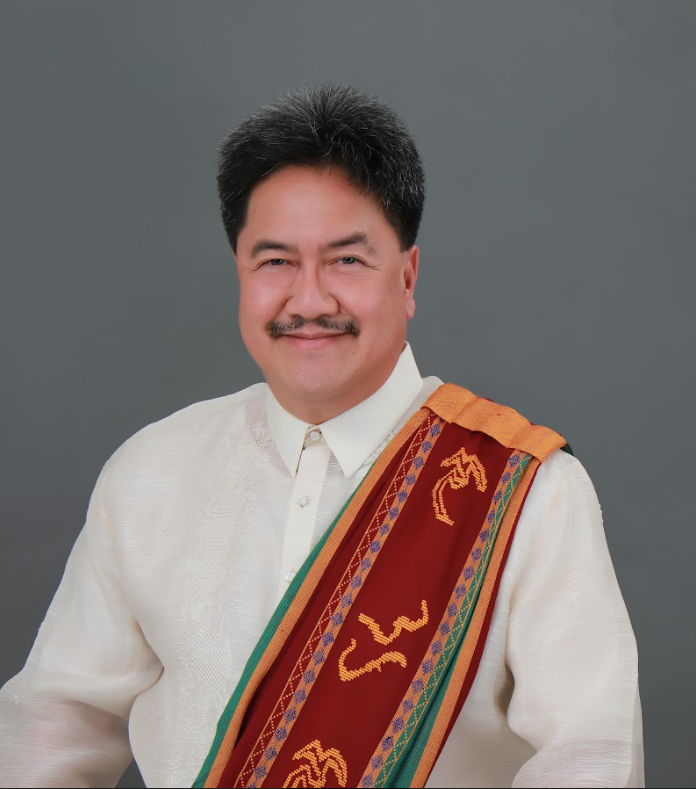 An Hour with the Champions – Sharing of Good Practices
Jose Florencio F. Lapeña, Jr., MD

Joey is a tenured Full Professor 12 and former Vice Chancellor, University of the Philippines (UP) Manila; University Scientist III and One UP Professorial Chair holder in Pediatric Otorhinolaryngology (Craniomaxillofacial Surgery) for Outstanding Teaching and Research with special interests in paediatric cleft and aero-digestive surgery, medical education, mentoring, medical writing, editing and peer review.

He is Editor-in-Chief, Philipp J Otolaryngol Head Neck Surg and International Corresponding Editor, Singapore Med J; Charter President, Philippine Association of Medical Journal Editors; Past President, Asia-Pacific Association of Medical Editors; and Secretary, World Association of Medical Editors. He is on the Editorial Board of 7 journals including OTO Open (and served 12 years on the Editorial Board of the AAOHNSF journal Otolaryngol Head Neck Surg), International Advisory/Editorial Board of 4 others (including Med J Australia), and Reviewer for 6 more.

He is a Fellow of the Philippine College of Surgeons, the Philippine Society of Otolaryngology Head and Neck Surgery and Philippine Academy for Head and Neck Surgery; International Fellow of the American Academy of Otolaryngology Head and Neck Surgery; Regional Faculty, Arbeitsgemeinschaft für Osteosynthesefragen CranioMaxilloFacial (AOCMF) Asia Pacific and Full Member, Philippine American Academy of Science and Engineering (PAASE).

He received the Publons (UK) Inaugural Certified Sentinel of Science Award 2016 for "handling the highest number of manuscripts across all the world's journals," followed by the Publons Peer Review Awards 2017 "for placing 5th on Publons' global editor database," and the Publons Peer Review Awards 2018 "for placing in the top 1% of reviewers in Clinical Medicine on Publons' global reviewer database." He earned the title of Star Reviewer Emeritus in recognition of his fifth consecutive Star Reviewer Award 2019 of the American Academy of Otolaryngology – Head and Neck Surgery Foundation. He also won the 6th Eric Nubla Excellence Award as overall outstanding professional and Most Outstanding Professional of the Year Award in Medicine 2017 (Outstanding Physician) from the Professional Regulation Commission of the Republic of the Philippines; the Philippine Medical Association Most Outstanding Physician Award 2016 (he is also PMA Past Governor, Central Tagalog Region and Past President, Pasay Parañaque Medical Society); and all three Philippine Society of Otolaryngology Head and Neck Surgery Outstanding ENT Specialist Awards in Teaching (2015), Research (2010), and Community Service (2007). He is happily married to a Family Physician (Josie Isidro), has three accomplished daughters (Melay, Ro-an and Jica), and two grandchildren (Shibby, who was a Time Magazine 2017 Most Influential Teen, and Wolfie).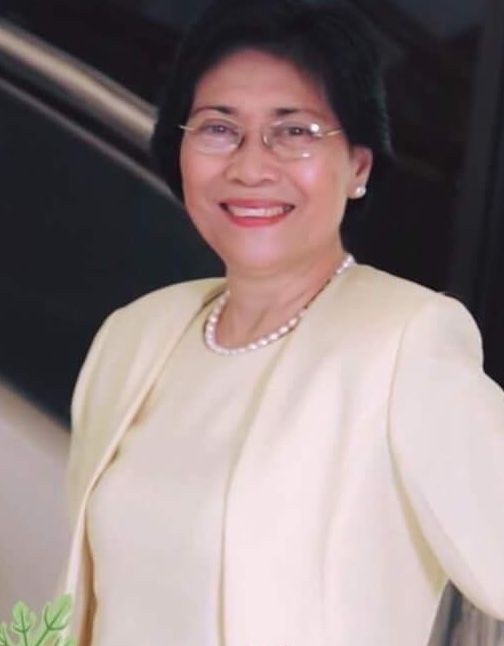 An Hour with the Champions – Sharing of Good Practices
Engr. Nuna E. Almanzor, PhD

Dr. Nuna E. Almanzor is a licensed chemical engineer graduated at the University of Santo Tomas.  She took up her post graduate in chemical engineering as a UNESCO scholar at the Tokyo Institute of Technology, Tokyo, Japan. Her first engagement to practice her profession as a chemical engineer was at  private  industry involved  in sugar production  and later joined the National Science Development Board(  NSDB )  now the Department of Science and Technology.   Her forty two (42) years of government service gave her the opportunity to lead and be part of projects where  chemical engineering processes and operations were fully utilized in the development of simple to higher plane of emerging technologies in producing products of commercial value.

At the DOST , she  retired  as  the first Lady director of the 120 years old research and development institute (RDI) known as Industrial Technology Development Institute (ITDI),  where  she  led in the setting up of the Advance Devices and Materials Testing Laboratory (ADMATEL), the PhilMNL and its Metrology in Chemistry Lab,  the  Nanotech Res and dev. Lab,  the ONELAB and the Food Innovation Centers, among others.   She represents DOST in one of the sub-committee in the ASEAN Committee on Science and Technology as well as the ASIA-Pacific Metrology Programme.

Dr.Almanzor is founding president of the  PIChE-DOST  chapter and the  author of the chemical engineering week which is being  celebrated every third week of September under the presidential proclamation signed by the then President Gloria Arroyo. As past national president of PIChE, it was during her term that the use of the chemical engineering seal was revived.

She has been conferred  several recognition and awards such as the PFPA Excellence Award, the Thomasian Engineer Hall of Fame , ASEAN Engr,  Presidential Lingkod ng Bayan Award,  Outstanding Senior Citizen,  , Inspiring Filipina Engineers,  PICHE and PRC Outstanding Chemical Engr and the  Nubla Excellence Award. Currently she serves as the a member of Executive Board of the PIChE College of Fellows and continuously practicing her profession as the Executive Director of the Adamson University Center for Research and Develoment.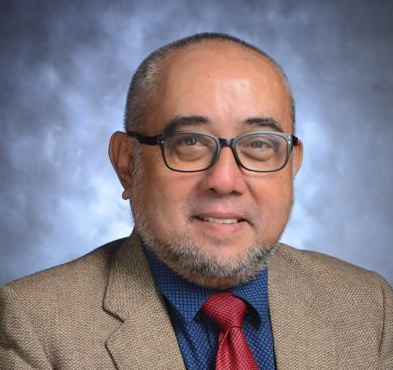 An Hour with the Champions – Sharing of Good Practices
Carlo A. Arcilla, PhD

Carlo "Caloy" Arcilla was born in Virac, Catanduanes to parents Carmen and Solon. Carmen was a high school principal and Solon was an engineer who started the Engineering program of the Catanduanes State University. Like his sister, he got accepted to the Philippine Science High School and later earned a BS in Geology (cum laude) degree from UP Diliman. After teaching for a couple of years at UP, he worked at the Atlas Consolidated Mining and Development Corporation in Cebu as a geologist. He won a Fulbright Scholarship to study for his MS and PhD at the University of Illinois at Chicago and briefly taught at the Northeastern Illinois University. Returning from the USA, he joined the Faculty at UP NIGS. His research and professional work included the development of the first garbage-fueled electric power plant in Payatas, and his fieldwork and geochemical analyses have resulted in the stock market listing of two mining companies, Century Peak Corporation and Marc Ventures Mining, who were early pioneers in Nickel Mining. Among his environmental work included delineating the responsible party to the infamous West Tower petroleum disaster whose source was a pipeline leak. For this work, he recognized by the Supreme Court as amicus curiae. He is also a pioneer in carbon sequestration studies in the Philippines. Appointed director of NIGS, he raised funds to modernize its laboratories and strengthened its links to the industry. In 2017, he was appointed director of the Philippine Nuclear Research Institute and among his current projects there include lowering the costs of cancer diagnosis through nuclear medicine and innovative nuclear applications in agriculture. He continues to publish, and his graduate students have moved on and been accepted to schools such as MIT, Swiss ETH, Caltech, UIC, etc. He was elected president of the Earth Science Section of the Asia Oceania Geological Society and received the Most Outstanding Geologist Award from the PRC. He is also an entrepreneur, starting businesses in drilling, gemstones, chemical analyses, and production of natural alkaline water.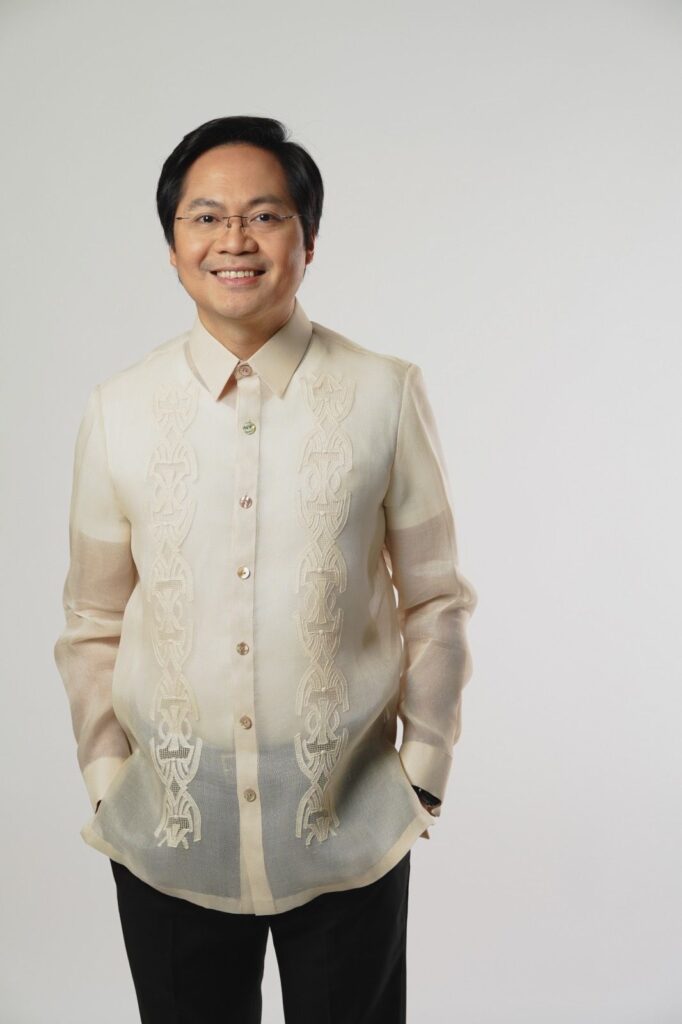 Leading in Tough Times: Enhancing the Adaptive Capacity of Communities
October 22. 2:00 pm
INFO: TBA
Atty. Karlo Alexei B. Nograles

Karlo Nograles currently serves as Cabinet Secretary, appointed by President Rodrigo Duterte in November 2018 to head the Office of the Cabinet Secretariat. Secretary Nograles serves as close adviser to the President, and ensures close coordination among the different agencies of government, such as DILG, DPWH, DSWD, DOH, and others.

Karlo is committed to helping the President deliver on his promise to bring development to all regions, provide more opportunities to those living in the provinces and uplift the economy in the countryside. He is also a staunch advocate of advancing programs against hunger, to end and overcome hunger concerns in different parts of the country, find solutions to water shortages in households while expanding irrigation in agricultural lands; and to finally achieve long-term peace in Mindanao.

Before he was appointed as Cabinet Secretary, Karlo was Chair of the powerful House Committee on Appropriations which approves the national budget for the annual expenses of the government. He served as a three term Congressman of the 1st District of Davao City. A lawyer by profession, he previously worked for the Nograles law firm in Davao City.

Cabinet Secretary Karlo Nograles is a recipient of numerous prestigious awards as an outstanding legislator. He received the Golden Globe Awards for Excellence in Public Service in 2015 and 2016. He was also recognized as an Outstanding Congressman in 2012 and 2015 by Superbrands Marketing International.

Karlo is a graduate of Philippine Science High School. He holds a degree in BS Management Engineering from the Ateneo de Manila University and a Juris Doctor from the Ateneo de Manila Law School. He was born and raised in Davao City, the second among four children of Prospero Nograles, the former Speaker of the House of Representatives, and Rhodora Bendigo-Nograles, a cousin of President Rodrigo Duterte.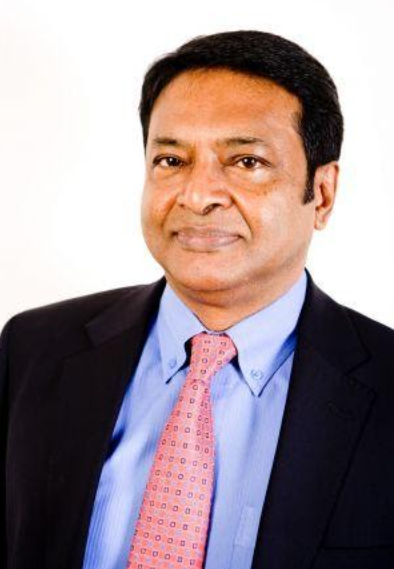 Building and Sustaining Mentally Healthy Communities: A Call to Professional Leaders
October 22. 2:40 pm
Most professions have been largely indifferent to human rights (HuRi), often ignoring that all of us constitute humanity. This is especially so in societies where HuRi seem to underpin those polities, but where "Them and Us" prevail. Engaging tough issues, the address will traverse the origins of HuRi from antiquity, locating our professions within the vital HuRi landscape in these perilous times which all of us experience, everywhere. In our fast-changing geopolitical reality, where economic uncertainty and social insecurity have increased to unprecedented levels and human life has become more fragile, the quest for our common humanity remains the overarching index to review all disciplines and their applications.
Dr. Sathasivan Cooper, PhD

Pan-African Psychology Union President, International Science Council Governing Board Member, and International Union of Psychological Science (IUPsyS) Past President, Cooper was the first black chair of the Professional Board for Psychology, and the first non-medical/dental professional to become Health Professions Council Vice-President.

Banned and house-arrested at 22 years of age and jailed for nine years, spending five in Robben Island with President Mandela, his awards include the inaugural IUPsyS Achievement Against the Odds, the American Psychological Association's Distinguished Contributions to the International Advancement of Psychology and the HPCSA Presidential Merit Award. Former President of the University of Durban-Westville, Cooper is University of Pretoria Extraordinary Professor and on the South African Broadcasting Corporation Board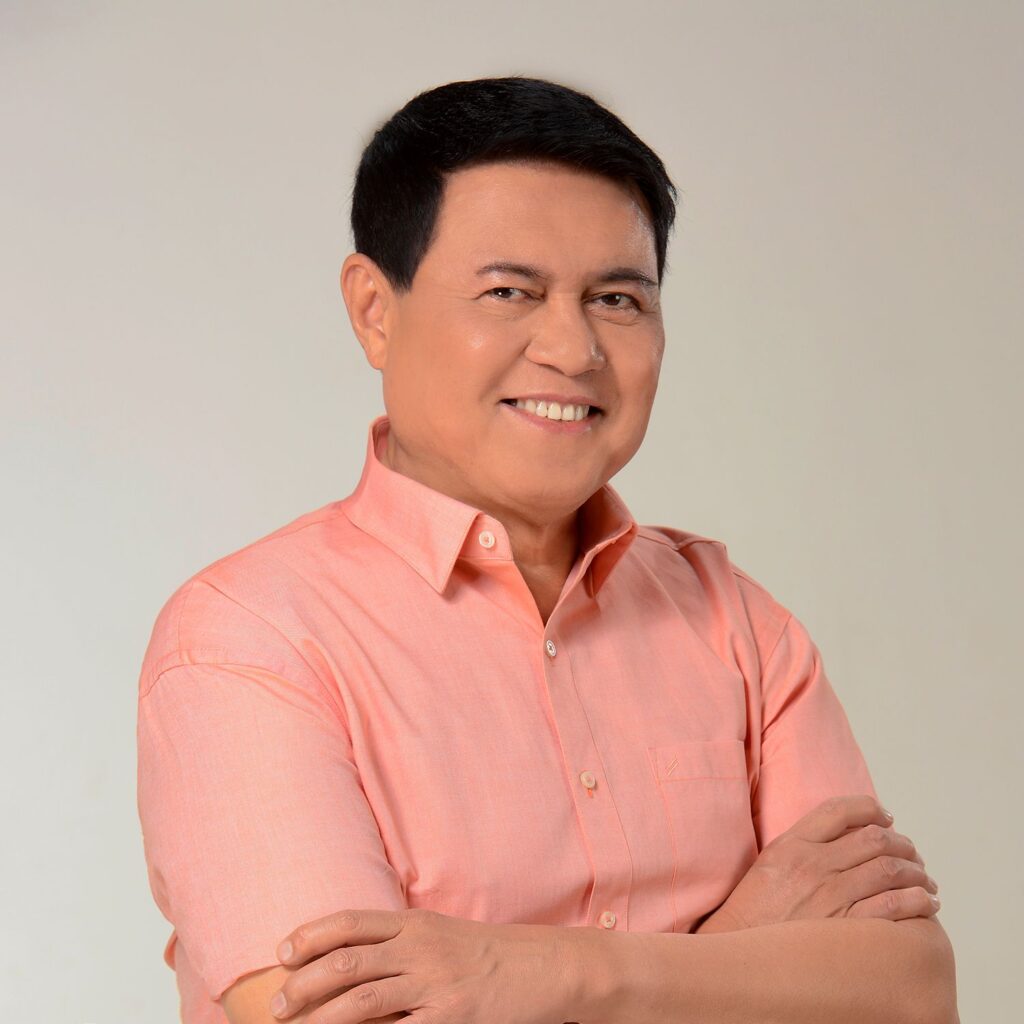 Hon. Manuel B. Villar, Jr.

Mr. Villar, is the Chairman of the Board of Vista Land and Lifescapes, Inc., one of the leading integrated property developers in the Philippines and the largest homebuilder in the country which operates through six distinct business units. Camella Homes, Communities Philippines, Crown Asia, Brittany and Vista Residences are focused on the residential property development while Vistamalls, which is also listed in the Philippine Stock Exchange ("PSE") is involved in the commercial property development. He founded Camella Homes, Vista Land's flagship brand in the early 1970s, and successfully managed the said company over the years to become the most preferred brand overall in the Philippine Housing market, with a brand awareness rate and brand preference rate of 99% and 56%, respectively, according to a survey by PSRC.

Mr. Villar is also the Chairman of the Board of AllValue, the retail group comprising of AllHome, AllDay Supermarket, AllDay Convenience Store, Coffee Project, AllSports, AllToys, AllBank, Bake My Day, Finds Finds, Kinder City, Ruined Project?, Wake Up Café, AllBike, AllDigital, Green Centrale, AllGreen, Dear Joe, Ruined Project? and SOMO Market. AllHome Corp, a pioneering one-stop home store in the Philippines made a debut in the PSE last October 2019. Mr. Villar also chairs Golden MV Holdings Inc., another publicly listed company which includes Golden Haven, the largest Philippine deathcare property developer in terms of number of projects, and Bria Homes, one of the fastest growing mass housing developers in the country. Mr. Villar's family is also involved in water, energy, and mining businesses.

Mr. Villar was Senator of the Philippines from 2001 to June 2013. He also served as a Congressman from 1992 to 2001. He holds the distinction of being the only post-war public official who became Speaker of the House of Representatives and President of the Philippine Senate. He is also President of the Nacionalista Party, the grandest political party of the Philippines.

A Certified Public Accountant, Mr. Villar graduated from the University of the Philippines with the degree of Bachelor of Science in Business Administration and Masters in Business Administration. He worked at Sycip, Gorres, Velayo & Co. (SGV & Co.), the premier accounting firm in the Philippines. 

Mr. Villar received several national awards: Ten Outstanding Young Men Award by the Philippine Jaycees, Agora Award for Outstanding Achievement in Marketing Management (1989), Most Outstanding CPA by the Philippine Institute of Certified Public Accountants (1990), Most Outstanding UP Alumnus (1991), Most Distinguished UP Alumnus (2004), Real Estate Personality of the Year (2016) by Property Report, and Property Man of the Year (2018) by FIABCI-Philippines.

He is married to Senator Cynthia A. Villar with three children namely Paolo, currently the President & CEO of Vista Land; Mark, Secretary of the Department of Public Works and Highways; and Camille, the District Representative of Las Pinas and  Director of Vista Land and Managing Director of Vista Land Commercial Division and Vice Chairman of AllHome Corp.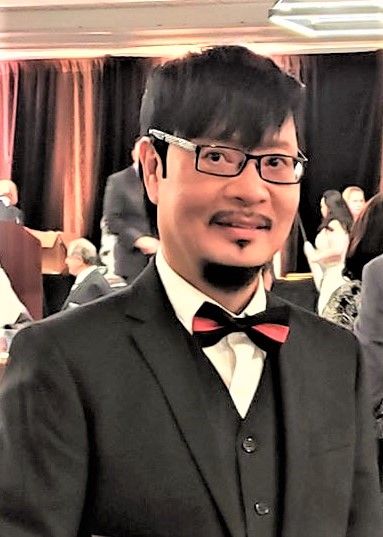 Creating Personal Branding in the VUCA World
October 23. 9:20 am
The purpose of this presentation is to discuss strategies on how to promote yourself and establish your name in the professional community in a specialized field or in a broader scope of practice. By utilizing self-discovery, self-awareness and self-reflection you will be able to understand better your role and purpose in the professional world. Engaging in this process, you will be able to determine the kind of personal branding that best describes you. A personal brand should distinctly identify you as someone possessing unique qualities that stand out among others.  One strategy is to make an inventory of your strengths, skills, knowledge and limitations. This can guide you to developing your personal brand.  With a unique personal brand, you serve as an example, a model and a leader who can inspire, motivate and influence other people.
Henry Oh, PhD, FACSc, FRSBB, FAPSR

Dr. Henry Oh is the Department Chair and Clinical Professor of Health Occupations at Idaho State University, U.S.A.  He holds a Fellowship status with the Association of Clinical Scientists (FACSc), U.S.A., Royal Society of Biology (FRSB), U.K., and with the Asian Pacific Society of Respirology (FAPSR).  He is a medical technologist, respiratory therapist, biologist and a clinical scientist. Among his awards include 2020 U.S. Professor of the Year in Health Sciences, 2014 AMT Editor of the Year, 2021 World Record Holder with the highest number of professional credentials, and 2021 Man of the Year from the Extraordinary People Award.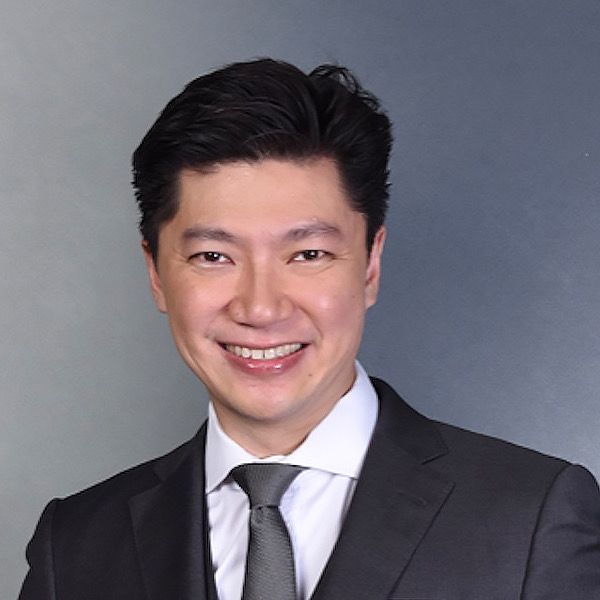 Creating Personal Branding in the VUCA World
October 23. 9:20 am
The world we live in has evolved dramatically over the past decades as we encounter changes that are fast, complex, and unpredictable. The rapid technological advancements including the popularity of social media, smartphones, and the demands of wireless connectivity have become intertwined with our daily lives. The emergence of the COVID-19 pandemic early last year has also challenged our usual practices and approach in our respective fields. The term "VUCA" which as we all know is an acronym for Volatile, Uncertain, Complex and Ambiguous gained popularity in the past years as it is a term that describes "an uncontrollable and unpredictable environment." In today's VUCA world, we as professionals have to stay relevant and provide practical and effective solutions for survival.

This lecture aims to discuss the current challenges that we are facing, generational differences, and most importantly the possible solutions and contributory factors such as innovative skills, transformational strategies and leadership, increased competitiveness, and strong mindset to improve the competencies and skills of Filipino Professionals to survive and thrive in the VUCA world.
Steve Mark G. Gan, DMD

Steve Mark G. Gan is an esteemed visionary who changed the landscape of dentistry in the Philippines. He is the President & CEO of one of Asia's most advanced and world-class dental centers known as Gan Advanced Osseointegration Center (G.A.O.C.) and its group of companies. He graduated with a degree in Dental Medicine at the University of the East, and completed his externship program in Oral Surgery at the University of the Philippines-PGH. He obtained his Residency and Fellowship and underwent extensive studies in prestigious universities abroad namely the University of Southern California, the University of California Los Angeles, West Coast Center of Osseointegration, and the University of Genoa. Dr. Gan is known as an industry maverick and an innovator. He highlights the value of putting in the work to inspire the younger generations to do better, and be better.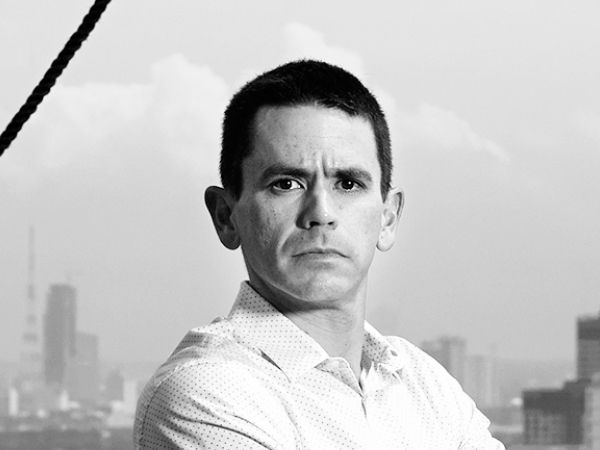 Blending Work from Home and New Look Workplace of the Future
October 23. 10:30 am
INFO: TBA
Ar. Carlos Arnaiz

Carlos Arnaiz is an architect, educator, writer and urban design consultant. He is the founder and principal of CAZA, the co-founder of SURBA and an Adjunct Assistant Professor at the Graduate School of Architecture & Urban Design at Pratt Institute where he teaches a class on the history of ideas about the city and a studio on multi-family housing. His professional experience ranges from the design and construction of large-scale mixed-used complexes to the development of strategic sustainability plans for new cities around the world. Carlos holds a Master's Degree, with Honors, from Harvard University's Graduate School of Design, and a Bachelor's Degree, Magna Cum Laude, from Williams College. Carlos' work has been recognized with prestigious awards such as two consecutive Progressive Architecture awards in 2008 and 2009 and the AIANY building merit award in 2008. His work and writings have been published in ARCHITECT Magazine, Metropolis, Kerb, Dialogue, and 50UNDER50. His work has also been selected as Finalist for ArchDaily's Best Buildings of the Year, as well as Finalist for Architizer A+ Awards. He has participated in numerous international design competitions including the winning entry for the High Line competition in New York. Prior to founding CAZA, Carlos was associate partner at SAA in charge of over 20 global projects. Carlos started his career working as a design associate at a number of world-renown architecture firms such as Office dA and Field Operations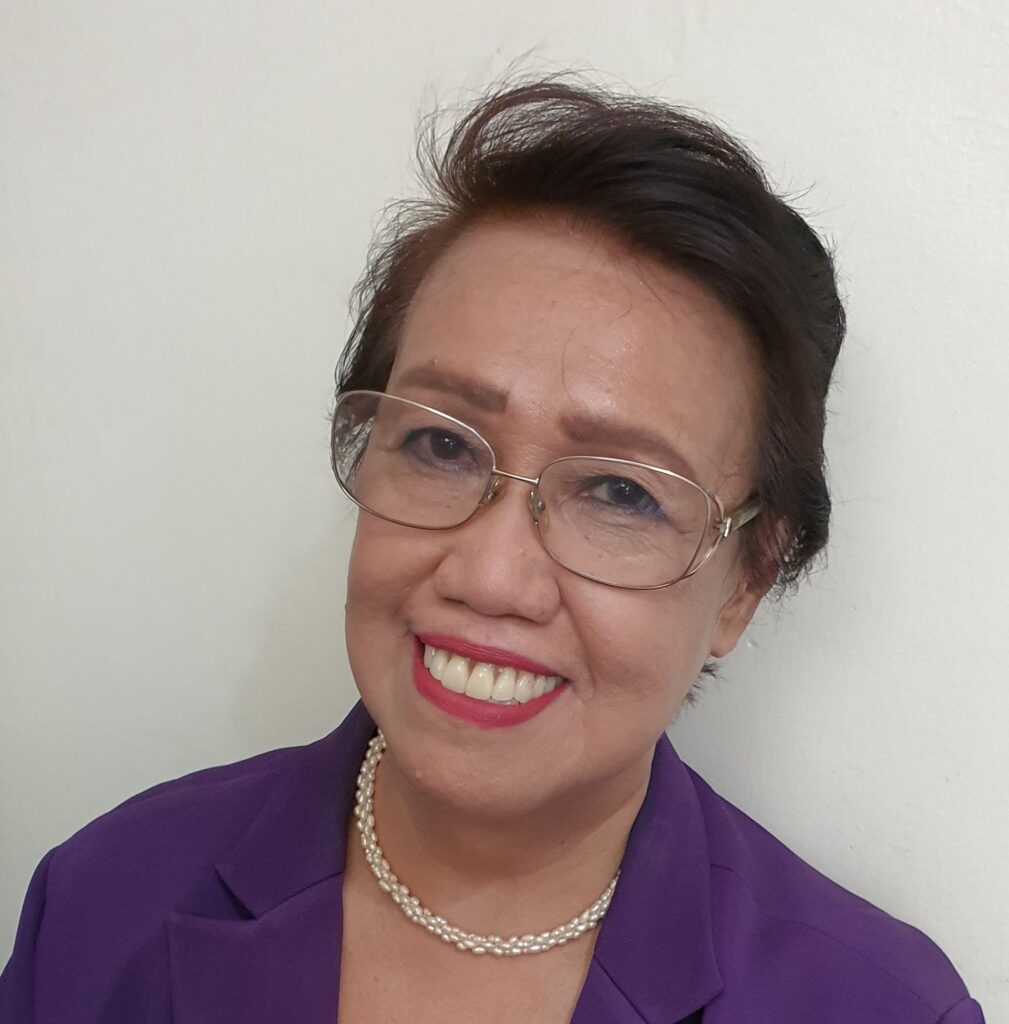 Jose Maria Reynaldo Apollo C. Arquiza, PhD

J.M.R. Apollo C. Arquiza has a Ph.D. in Biological and Environmental Engineering from Cornell University, New York. He also has an M.S. in Chemical Engineering from University of the Philippines (UP) Diliman and a B.S. in Chemical Engineering from UP Los Baños (Magna cum laude). He placed first in the Chemical Engineering Board Exam and is a UP Los Baños Outstanding Alumni Awardee.

Dr. Arquiza has done research for NASA on Advanced Life Support for Human Space Exploration, with studies on energy conservation, waste treatment, resource recovery, and contaminant release. His work includes water recycling for space missions, space cabin waste microbial stabilization, and advanced cookware and food preparation for space habitats. He is the first on record to perform cooking experiments in Moon and Mars gravity on the G-Force One plane under the NASA reduced gravity program. This breakthrough was achieved using a prototype space galley designed and fabricated by his research team.

In addition to his research, Dr. Arquiza has been deeply engaged in teaching. He was with the Chemical Engineering faculty of the University of the Philippines Los Baños (UPLB) and De La Salle University Manila. He has also taught at Cornell University (Biological & Environmental Engineering, Mechanical and Aerospace Engineering). He currently teaches Biomedical Engineering at School of Biological and Health Systems Engineering, Arizona State University.

Dr. Arquiza is a two-time Dept. of Science and Technology (DOST) Balik Scientist (2015 and 2017), collaborating with the Food & Nutrition Institute (FNRI)-DOST to develop technologies on "Food for Disasters and Special Dietary Needs" and the successful scaling-up of laboratory and pilot-scale food processing technologies.  His work included two projects with FNRI. One is on how to produce locally-sourced, nutritious, and shelf-stable foods for use in Evacuation Centers during emergencies. The other research is on Nutrigenomics, with studies on how genetic variations among Filipinos affect their uptake of nutrients from food. In 2017, Dr. Arquiza worked with the University of Southeastern Philippines in Davao City to establish the use of Computational and Mathematical Modeling for Education and Research in Philippine Engineering. He has continued to promote this topic through workshops at several Universities across the Philippines since then.
Hindsights, Insights and Foresights: Challenges to the Philippine Professionals
October 23. 1:15 pm
The emergence of the Fourth Industrial Revolution (I4.0), Robotics, AI, and its attendant "disruptive technologies" has created VUCA environments, situations and challenges with critical impact on the way we live, the nature of jobs, the way we work, and the global economy.

As consequence, it affects the practice of regulated professions, and therefore, poses a lot of challenges to Filipino professionals working and practicing their respective professions both locally and overseas.

The discussions underscore our understanding of VUCA (Volatility, Uncertainty, Complexity, Ambiguity), as both "an outcome of disruptive innovation and a driver" of innovation; to understand the concepts of understanding the challenges to decision-making and how to navigate the relentless and turbulent changes and challenges.

The arrival of the Covid-19 Pandemic, has accelerated the use of technology, and has affected the education, business, jobs, nature of work and the global economy landscape. It has accelerated likewise the critical need for new professional and workforce skills for remote work, remote learning, e-commerce and the continuing automation of work.

Hence, the recalibrated Knowledge, Skills and Attitudes to navigate the "Global Competences" and the new conceptualized DELTAs – Distinct Elements of Talents, the "Foundational Skills" to thrive in the future world of work.

Given all these challenges, how do PRC, PRBs, PAPRB, AIPOs and APOs leverage an Agile and Transformative Leadership and/or their respective Organization to address these challenges to our Filipino Professionals to make them "Future-Ready"/Future-Proof" in the Post-Pandemic and VUCA World.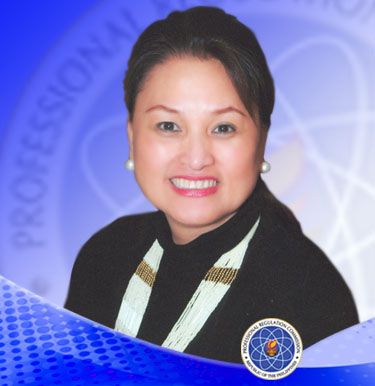 Ar. Yolanda Reyes
The enormous efforts over generations of many professionals having greater participation in leadership roles and in public service have shaped societies.  One such inspiring professional is Yolanda David Reyes whose career trajectory is something that is very aspirational. Reyes is widely recognized and revered architect not just in the Philippines but in many countries whose contributions to the profession have reshaped the practice of architecture for the modern epoch.

Armed with an impeccable education, she finished BS, Master in Architecture and PhD academic units in Urban and Regional Planning. She and husband, Romulo, own an Architectural firm with projects on master development of university campuses, mixed-use developments, hospitals, research and religious centers, churches, and residences.

Carving her niche in the academe, she became the first woman to be the Dean of the University of Santo Tomas College of Architecture and Fine Arts for the period of nine years, during which time, the College achieved the status of "Center of Excellence" and proponent of Graduate School's Distance Learning Program in Architecture.

She sat as a lone representative for Architecture profession in the Commission on Higher Education for over 30 years. Currently, she heads its Technical Panel for Architecture, Interior Design, Landscape Design, Fine Arts and Environmental Planning Education.

She served as a National President of the United Architects of the Philippines, and later on became the first woman to be elected as Chairperson of the Arcasia and as Vice-President for Region IV of the UIA. Indeed a woman of many 'firsts' in the field of architecture which is predominantly a male dominated profession.

Reyes was awarded with a Presidential Medal by the AIA and later conferred with Honorary Fellow.  She was bestowed with, among others, the Outstanding Professional of the Year (2008) Award in Architecture, and the 2013 Gusi Peace Prize International Award which she shared with international luminaries.  She bagged the most prestigious Likha Gold Medal Award by the UAP, and the Design Excellence Award for her Caleruega project which has become a centerpiece testament of her architectural savvy.

She is now the Commissioner of the Professional Regulation Commission in charge of the regulation and supervision of 46 professions in the Philippines.  She has oversight responsibility over Licensure Office, Continuing Professional Development, Career Progression and Specialization, APEC/ASEAN Architects, Special Programs such as Outstanding Professional of the Year Award, among others. She is also concurrently sitting as the International President of the Eastern Regional Organization for Planning and Human Settlements.

In her desire to promote a culture of responsible and responsive humanitarian professionals joined by the spirit of cooperation and unity to respond to emergencies and provide assistance in times of crisis to vulnerable people, she initiated the PRC Social Responsibility.  She led Filipino professionals to support victims of disasters and natural calamities and initiated an adopt a community program.  She rallied a funding drive to support the frontline responders with the global Covid 19 pandemic. She operates her YDR Scholarship Foundation sending deserving but financially handicapped students to schools.

With distinguished careers as a private practitioner, academician, philanthropist, public official and international leader spanning almost 4 decades in the areas of professional practice, public policy and governance, Reyes is the proud representation of a Filipino professional in public service.
Fortifying the Brand of Filipino Professionals through Career Progression, Specialization, and Qualification
October 23. 1:55 pm
There is no argument in the fact that our professions are our prime global brands.  The "Filipino touch" in our practice needs to take the challenge in the evolving trends of the professions.  As mobility intensifies and competition for talent increases, recognition of qualifications and credentials is given emphasis.  Human capital is underscored as the ultimate resource, thus the need to further develop our own Filipino professionals for them to reach their maximum potential.  We have to prepare, prepare, and prepare some more to jumpstart the professions, to build and accelerate their global recognition, and for our professionals to truly penetrate the global demands for them.

The challenge now is how to effectively maximize the use of traditional and the new media to propagate the desired brand messaging and reach the appropriate audience.  In promoting the Recognition and Global Competitiveness of Professionals, the Professional Regulation Commission, aside from undertaking a massive information campaign with the dissemination of the Professional Primers for its 46 Regulated Professions in print and in the internet, and by making all its transactions accessible online, is actively and intensely implementing the Continuing Professional Development (CPD) for all registered professionals as mandated by Republic Act No. 10912.

The CPD has for its goal the alignment of professional lifelong learning towards industry needs and global competitiveness, the enhancement of CPD programs for quality assurance and encouragement of professionals to undertake CPD to meet national and global qualifications standards and in compliance with trade-in services agreements. CPD will compel our professionals to continually upgrade their knowledge benchmarking and skills with the global standards of practice.

The CPD will have a big role in the upgrade of our professionals more so now, that it is being proposed in the CPD Law amendments as a major component to the Career Progression and Specialization Program (CPSP) of the Government. The Commission through the respective Professional Regulatory Boards and other identified stakeholders, are mandated to formulate and implement the CPSP for every profession. This will translate to the crafting of career paths and roadmaps of every professional in order to attain a higher qualification level in their respective professional practice that is based on international and global practices and standards.  Every CPSP is an investment of the professional to achieve higher and advance state of qualification, job title, and position to be able to compete and be at par with other nations' professionals.

CPSP therefore is a key strategy for fortifying the Professional Branding of our Filipino professionals as world class professional services providers.
Townhall Workshop Speakers
FOR BUSINESS, EDUCATION AND SOCIAL SERVICES PROFESSIONS
Noe G. Quiñanola, CPA, PhD
Chairperson, Professional Regulatory Board of Accountancy
Rolland Lyle D. Duque, MSc OTRP, FPAOT
Member, Professional Regulatory Board of Physical Therapy and Occupational Therapy
FOR ENGINEERING PROFESSIONS
Engr. Francis V. Mapile, PEE, ACPE
Chairperson, Professional Regulatory Board of Electrical Engineering
FOR TECHNOLOGY PROFESSIONS
Ma. Theresa C. Cayton, RCh, MSc
Member, Professional Regulatory Board of Chemistry
Cluster Output Rapporteurs
Fe J. Sinsona, RSW, DRDev
Member, Professional Regulatory Board for Social Workers
Zenaida L. Antonio, MD
Member, Professional Regulatory Board of Medicine
Engr. Randolf S. Vicente, MSc
Member, Professional Regulatory Board of Geodetic Engineering
Maria Carlota D. Hilvano, m.s., FPIID
Member, Professional Regulatory Board of Interior Design
PPS10 Resolution
October 23. 4:00 pm


Atty. Samuel B. Padilla
Member, Professional Regulatory Board of Accountancy